---
One of the questions we receive frequently from new users is "how do I get the lat/long of a project".  There are multiple answers to this questions, but the easiest way to do this is using Google Maps
Google has updated the Google Maps App.  If you are still running older versions of the application go to the bottom of this post.
New Google Maps
Open Google Maps.
Click a location on the map that isn't a marker or a  pin.
Clicking a marker or pin won't show its coordinates.
Under the search box, an info card with coordinates will appear.

Old Google Maps
Start by opening your browser and go to maps.google.com, then type in the address of your project.

Right click over your site/project and select "What's Here"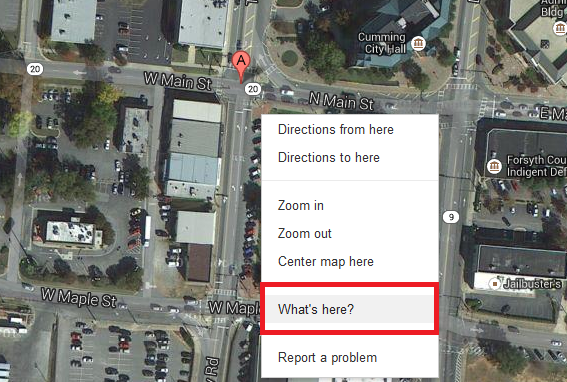 The latitude and longitude of your project will be displayed in the search bar or google maps in the correct format to insert into the ePs application.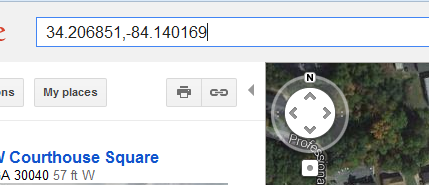 How to determine the lattitude and longitude of your project